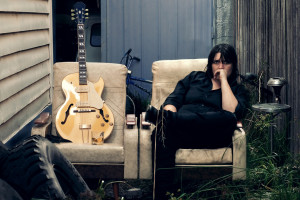 [trim length="250"]
Australian CASH SAVAGE & THE LAST DRINKS are coming back to Europe to promote their new album "One of Us" which will be released in Europe on 4th November by Beast Records and distributed by Cargo Rec. The tour will start on 4th November too with their showcase at Nouvelle Prague festival in front of festival promoters and will continue with shows in the Czech Republic, Germany, Austria and France.
4/11 – Prague / CZ, Nouvelle Prague
5/11 – Blatna / CZ, U Datla
8/11 – Berlin / D, Auster Club
9/11 – Jablonec n.Nisou / CZ, Na Rampě
10/11 – Vienna /A, Fluc Club
11/11 – Znojmo / CZ, Na Věčnosti
15/11 – Žďár nad Sázavou / CZ, Batyskaf
17/11 – Saint-Germain-En-Laye / F, Le Clef
18/11 – Lorient / F – Le Gallon
19/11 – Rennes / F, Salle de la Cité
20/11 – Binic / F, Le Chaland Qui Passé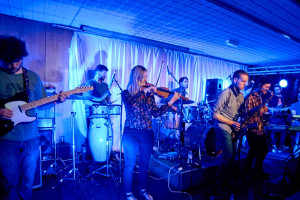 [trim length="250"]
In october Scottish band/orchestra FAT-SUIT will play for the first time in the Czech Republic. The band has been assembled from Scotland's finest young musicians with deep roots in Jazz, Funk and Soul. More than that, they effortlessly assimilate influences from Fusion, House, Brass-Rock and Scottish folk music to create a vibrant new musical musical vocabulary. Their second album "Jugaad" has gained attention and positive reviews from both music professionals and audience. On this tour the band is going to promote their fresh new album "Atlas" (release date 30 October).
12/10 – Žatec, Divadlo
13/10 – Olomouc, Jazz Tibet Club
15/10 – Vsetín, Jazzový festival
21/10 – Praha, Jazz Dock