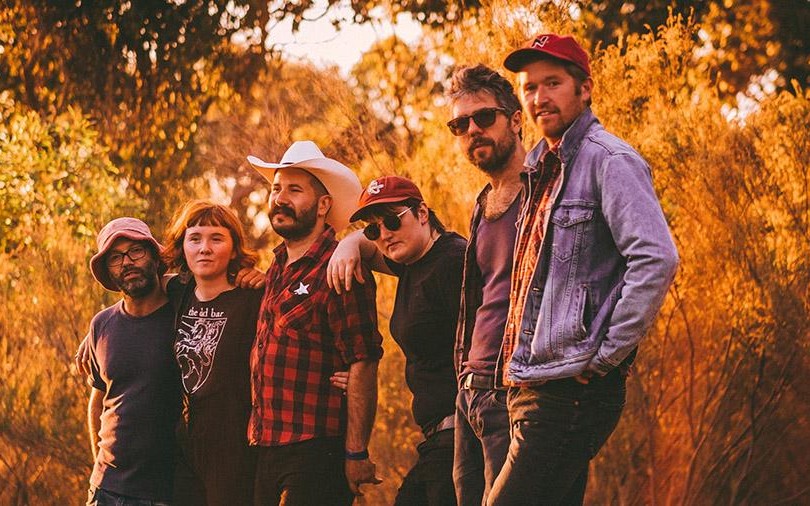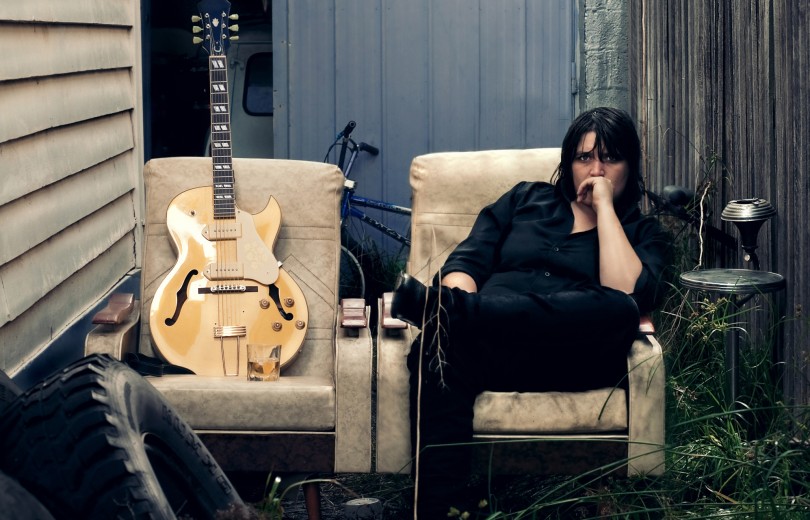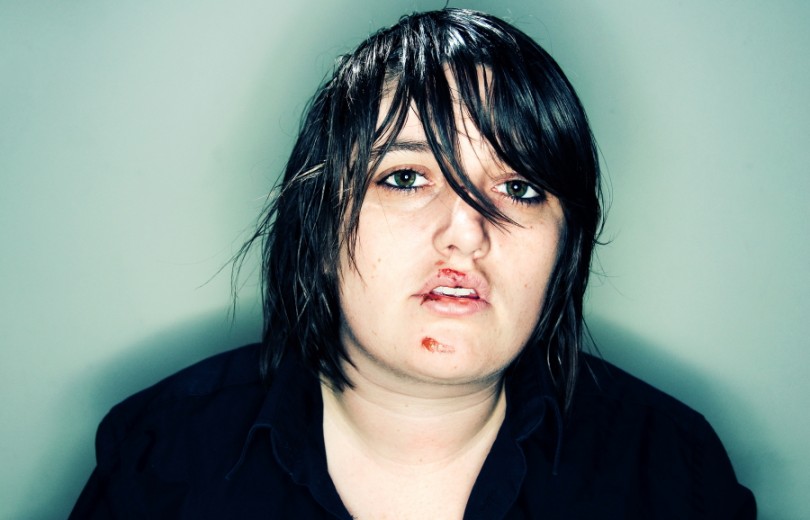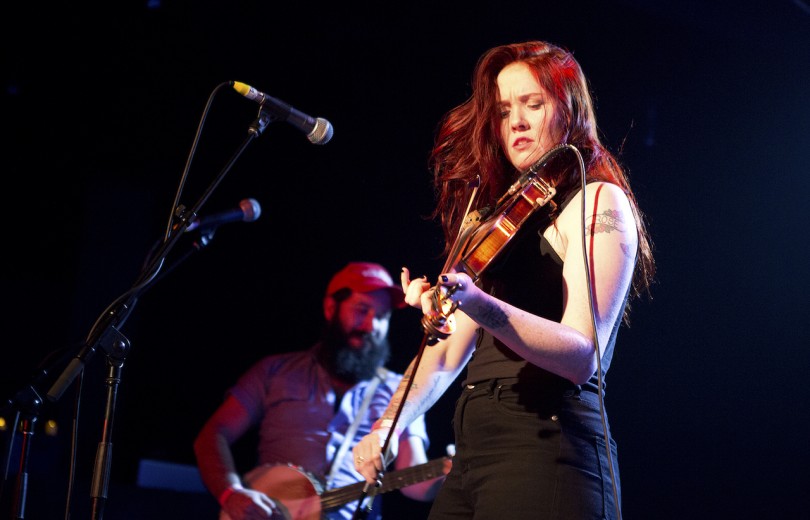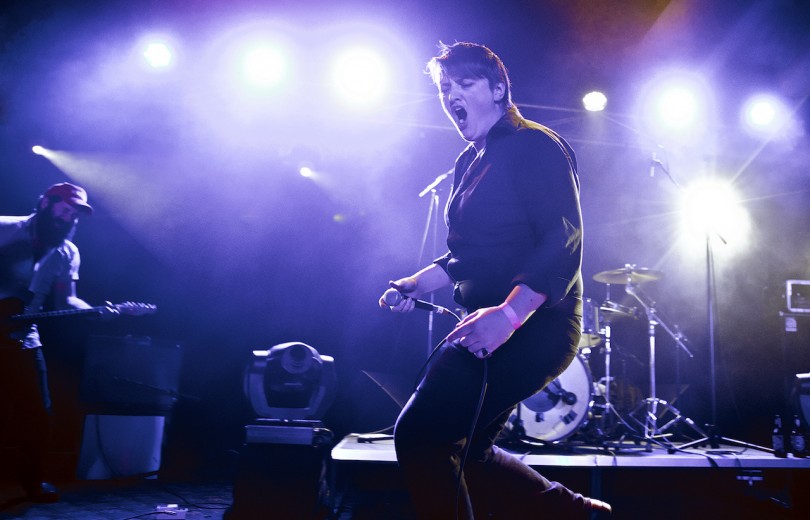 Country: Australia
Genre: dark blues, alt-country, garage rock'n'roll
Label: Mistletone Rec. / Cargo Rec. (Europe)
Booking territory: Central and Eastern Europe
Země: Australia
Žánr: dark blues, alt-country, garage rock'n'roll
Vydavatelství: Mistletone Rec. / Cargo Rec. (Europe)
Zastoupení: Central and Eastern Europe
---
"Savage sings like salvation depends on it – though not hers." The Guardian
"Savage is a hypnotiser, she's got me and she'll get you." 5/5 – The Herald Sun
Hypnotising audiences worldwide with their signature brand of country, blues and irresistible authenticity, Cash Savage and the Last Drinks are an award-winning six-piece with a live performance hailed among Australia's best.
Singer, songwriter and frontwoman Cash Savage has toured Australia since 2009, capturing audiences with her growling vocal and enigmatic performance. In 2015, the band entranced waves of new fans across six European countries, playing the acclaimed Colours of Ostrava Festival and club shows across Germany, Austria, Netherlands, Poland and France.
Cash's heart-pumping live show is backed by the devastating honesty of her lyrics and the raw talent of the band behind her, including shredding guitar, hammering banjo and heartbreaking fiddle.
2016 has seen the world fall in love with One Of Us, the band's third studio album and most intricate work to date. Featuring themes of loss, love, and landing hard, the new offering already has crowds around Australia on their feet. In it Cash Savage explores beauty, freedom and the darkness that seep into even the supposedly safest of realms: family, friendship, sleep and love. One Of Us is a record of duality, one that marks another stage of growth for Cash Savage and the Last Drinks.
The band's stunning previous (second) album The Hypnotiser received rave reviews from Australia's most highly respected journalists, and was finalist at the prestigious EG Awards for lead single 'I'm In Love'. The Hypnotiser featured prominently in the Top 10 Albums of 2013, and was named among the Top 25 Highly Recommended albums on the Coopers AMP Music Prize list.
Since forming in 2011, Cash Savage and The Last Drinks have chewed through Australia's festival circuit, including Meredith Music Festival, Port Fairy Folk Festival, Dark Mofo Tasmania, Deni Blues and Roots and Wave Rock WA, plus a firestorm sell-out showcase at the Australian World Music Expo.
MEDIA QUOTES
"…But it's live that Savage and her Last Drinks come into their own. This was one hell of a powerful, confident and intense show." FBi Radio, Sydney Festival
"…country punk'n'roll coming out of the blackness with more power than the wind."
Rolling Stone Australia
"One of Us – Album of the week" Beat Magazine
"Savage comes at us with gruff, dirty-fingernails country-rock like her life depends on it" 4/5 Herald Sun 
"There's a pain that rattles the core of Cash Savage's third album… full of blues grunt and country groove that holler badass one minute and banjo tinged mellow the next" 4,5/5 – The Age
"The Hypnotiser is as assured and as compelling as anything released by an Australian artist this year… you know you are hearing a major new talent." 4/5 – The Courier Mail
"Savage and her band trade in spooky gothic folk blues, the cry of fiddle strings and bite of a banjo redolent of beer and smoke. It's a tense, sultry sound, staring down the fear that lurks on dusty, bloody, delta back roads, proselytising the gospel of rock's own truth, ripe with a sense of theatre and omens while embracing the simple pleasures of a little love song." 4/5 – The Age / Sydney Morning Herald
"The Hypnotiser is a melancholy, frank recording by an artist who has the ability to stick to her guns, yet be as chameleonic as she needs to be to get the job done. No mean feat." Mess + Noise
---