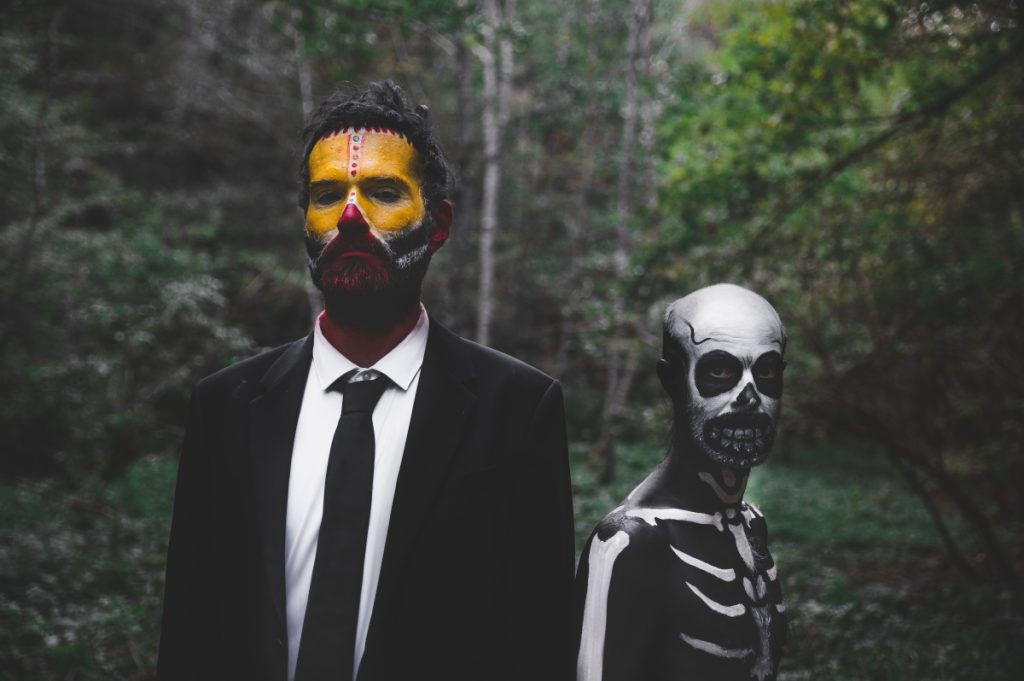 Country: Slovenia
Genre: dub, electronica, psychedelic, world music
Label: Kapa Rec.
Booking territory: Czech Republic, Poland, Slovakia

Agent: Dušan Svíba
Phone: +420 603 48 68 57

 After passing the bless on latest album, in 2019 Darla Smoking presened their new album "Extinct", dedicated to all the wanishing live on our planet. "Extinct" will try to awake and remind again that the battles against extinction from some decades ago are still there and haven't been getting any attention and help in solving the situations. We still have Native Americans without their prairie, Tibetian people being forced to become Chinese, Maori and Aborigini tribes drowning in the big city's slums, massacre in Amazonia and the last sheppard in Bulgaria who is being sucked into globalisation. It goes all the way to the plastic soundscape under the Arctic sea. All in all the new album will spit out the dying screams and helpless anger while we all quietly watch the world blow in our faces. Extinct is the new dead.
Darla Smoking is a Slovenian duo of crazed cats, Brgs and Nac, who seriously shook the Slovenian grounds with the release of "Big Bug" on Kapa Records in 2017. Darla mixes various influences and sounds, including field recordings from various parts of the world, which Nac then carefully electronically processes. Brgs on the other hand provides a constant drum drive, combined with extensive use of modular synthesizers. Their sound is therefore extremely multifaceted, with the most dominant elements of world or ethno music, dub and psychedelia, but their music reaches and goes far beyond just these genres. Album Extinct is supported with live visuals on concerts by Atlas Skull who is part of Darla's visual message from the beginning. 
"A post-everything cacophony of brilliance that barges into your brain and forces your limbs to dance. It's dub music for rockers, punk music for the electro generation, world music for the outcasts and night owls. Few bands ever get close to creating such a hedonistic, seductive racket, but that's because few bands are like Darla Smoking." Europavox.com
"Incredibly interesting, unusual, challenging and fresh album" Rockline.si
"The Big Bug album is proof that people who rush through life often overlook the unique moments which make this world so beautiful" RockOnNet webzine