6.3.2020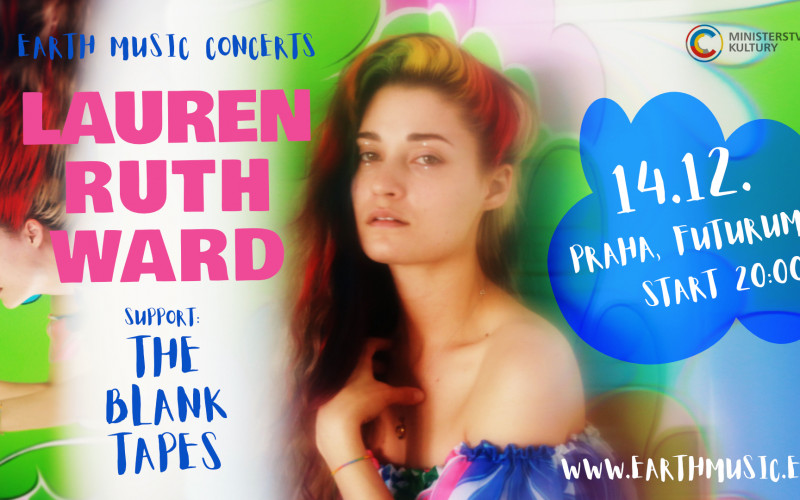 After the sold out show last year in Cafe V lese Lauren Ruth Ward is coming back to Prague. She'll bring her new album "Vol.II" which came on 13 March this year.
Everyone remembers the first time they see Lauren Ruth Ward sing. Not many singers has that effect. The thing is, you've never seen someone sing from every cell in their being and well, it changes your own chemistry for a moment. You think, if she can be bigger than her body, why can't I? And just like that, you are empowered. What's better, you never expected it would feel
this fun.
Critics have declared Lauren Ruth Ward as a cross between Janis Joplin, Florence Welch and Courtney Barnett. debut album "Well, Hell" garnered accolades from NYLON, Noisey, Consequence of Sound, the Los Angeles Times, Indie Shuffle and more. Viral clips spread quickly of this new phenom's visceral live performance. Singing in the faces of fans, songs like "Blue Collar Sex Kitten", "Make Love to Myself" and the soul crushing "Did I Offend You". In no time, LRW was playing to sold out crowds in the US and overseas, sharing stages with artists as diverse as LP, the Yeah Yeah Yeah's, Shirley
Manson, Eddie Vedder, Shakey Graves, Liz Phair and even Keith Urban; with a growing reputation for stealing the show.
Rock n' Roll in 2020 really needs something. Thank the fucking Goddesses above and below for sending us Lauren Ruth Ward.
---
Website | Instagram |Facebook | FB event
Lauren Ruth Ward's show rescheduled on 14 December 2020
Lauren Ruth Ward's show rescheduled on 14 December 2020